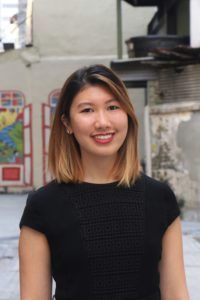 Yan Teh loves getting things done. She transforms concepts and ideas into tangible results, helping organisations to solve problems and achieve their missions. Combining creativity, critical thinking, and planning prowess, Yan has a proven track record of delivering impactful projects.
To nurture greater civic participation, Yan co-created a workshop called Citymaker Labs to put practical problem-solving tools in the hands of ordinary citizens. Yan has facilitated Citymaker Labs workshops for over 100 participants, empowering them with pragmatic strategies to personally affect change in their communities. Her solution-driven approach and facilitation expertise enable her to generate cohesion and collaboration for teams with diverse ideas and talents.
Yan has also managed projects spanning multiple teams, organisations, and geographies. She curated and coordinated a five-day, multi-city study visit programme for an international social innovation institute, mobilising internal teams as well as seven local partner organisations to maximise learning opportunities for all involved. During the programme, Yan moderated 16 knowledge exchange sessions, which explored topics ranging from the creative economy to heritage conservation.
In addition to pursuing collaborative ventures, Yan transforms mindsets from passive to proactive through her writing. She enjoys deep diving into complex issues and translating her findings into compelling stories. Yan aims to humanise and demystify complicated subjects: her five-part series, "Cities 101", sought to make sustainable urban development relevant and accessible, whilst her article, "Rethinking Mobility: Putting People First", sparked public interest in transport, achieving 15,000+ social media impressions and drawing enthusiastic comments.
Yan has worked at a variety of organisations including Think City, Khazanah Nasional's urban regeneration arm; GoCar, a car-sharing startup; LOPELAB, a Singaporean urban design studio; mobile service provider Digi Telecommunications; and global advertising agency TBWA. Yan graduated from Durham University (UK) with a BA (Hons) Combined Honours in Business and Music. At postgraduate level, she studied law.
© 2020 Yan Teh